Company
Disruptive precision medicine technology conquering inflammation and diabetes
Leadership Team
Pinyi Lu, MS, PhD
Director of Translational Informatics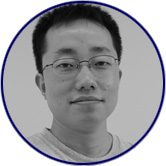 Highly interdisciplinary background in computational biology, computer science, precision medicine and health, personalized nutrition, and immunology.
More than 10 years of experience in informatics, data science, and drug discovery and development in multidisciplinary matrix teams.
Developed and applied novel methods for health data mining and in silico clinical trials for predictive and preventive analytics.
Leading the informatics and development of advanced computational methods at BTI.
Please email me at pinyi@biotherapeuticsinc.com.
Back to top