New Study Identifies BT-11 as a First-in-Class Oral Therapeutic for Inflammatory Bowel Disease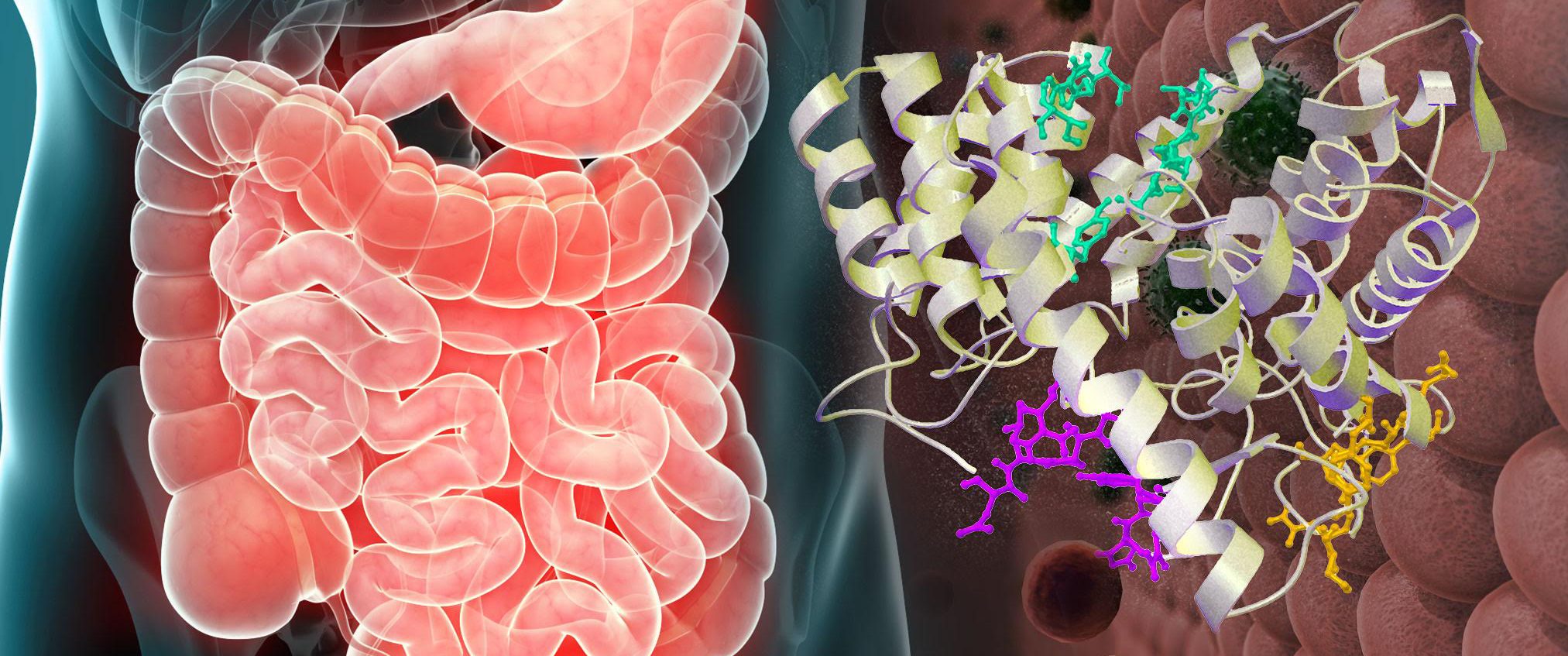 BLACKSBURG, Va. Nov. 4th, 2016—The oral, small-molecule therapeutic known as BT-11 is on the fast track to becoming the new drug for treating inflammatory bowel disease (IBD), a widespread and debilitating disease afflicting over 4 million people worldwide. From discovery to investigational new drug (IND) submission in less than 12 months, the latest findings on BT-11 will be published in this month's issue of the Journal of Medicinal Chemistry.
BioTherapeutic's seminal publication can be found: http://pubs.acs.org/doi/abs/10.1021/acs.jmedchem.6b00412
There is an unmet clinical need for safer and more effective medications for IBD variants such as Crohn's disease and ulcerative colitis. This publication outlines the steps for lead selection, optimization, and validation in animal models of IBD. The findings also provide novel evidence that oral treatment with BT-11 reduces gut inflammation and inflammatory lesions in single-digit doses by 90% in mice with IBD.
BT-11 is based on a novel mode of action targeting the Lanthionine Synthetase C-like 2 (LANCL2) pathway in the gut. LANCL2 activation by BT-11 intercepts IBD by decreasing the production of inflammatory mediators and increasing anti-inflammatory molecules in the gut. The study demonstrates the selectivity of BT-11 for LANCL2; the benefits of BT-11 in IBD were abrogated following the genetic ablation of the LANCL2 target in animal models.
"This is a seminal paper in a series of upcoming publications that validates BT-11 as a first-in-class oral therapeutic for IBD," said Dr. Adria Carbo, BioTherapeutic's Chief Operating Officer and first author of the article. "We are very excited to see chief results of the BT-11 program published in such a reputable, peer-reviewed journal. The development of BT-11 is an excellent example of how computational modeling accelerates the path to cures in IBD."
The Journal of Medicinal Chemistry is the top medicinal chemistry journal worldwide, publishing novel studies that contribute to an understanding of the relationship between molecular structure and biological activity or mode of action.
"This recent paper further substantiates the LANCL2 technology as a therapeutic target for IBD and reports our initial, nonclinical findings on BT-11, a small-molecule therapeutic that outperforms current drugs and INDs," said Dr. Josep Bassaganya-Riera, BTI's President and CEO. "Our safety studies in rats demonstrate a benign safety profile for BT-11 at doses that are 100 times higher than its effective dose. We anticipate completing the remaining IND-enabling studies in order to file an application for BT-11 by 2017. In addition, we are currently raising $5 million to advance BT-11 to first in human studies."
About LANDOS – Accelerated Path to Cures
The LANDOS (for LANCL2 technology) program develops first-in-class oral therapeutics for inflammatory bowel disease (IBD), ulcerative colitis and Crohn's disease, by applying multifaceted approaches that synergistically combine the power of computational modeling with preclinical and clinical experimentation to accelerate the path to safer and more effective treatments for debilitating and widespread human diseases that afflict millions of people worldwide.
TEDx: https://biotherapeuticsinc.com/index.php/news/detail/tedx-virginia-tech-accelerated-path-to-cures
Toxicology studies: https://biotherapeuticsinc.com/index.php/news/detail/toxicology-experiments-demonstrate-that-bt-11-has-a-benign-safety-profile
DDW: https://biotherapeuticsinc.com/index.php/news/detail/biotherapeutics-presents-at-ddw-2016
Back to top