Company
Disruptive precision medicine technology conquering inflammation and diabetes
Leadership Team
Management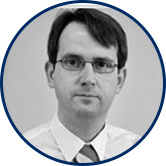 Josep Bassaganya- Riera
President and CEO
17 years of business development and fundraising experience in leading biotech companies.
Developed innovative large-scale translational programs with focus on immune modulators, anti-inflammatories and anti-diabetic therapeutics.
Identified and validated the role of novel therapeutic targets in diabetes and inflammatory bowel disease yielding over 15 patents.
Experience in bioinformatics, computational modeling, pre-clinical efficacy and safety studies (rats mouse and pig models) as well as human clinical trials.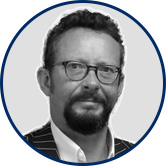 Simon J. Tulloch
Global Head BTI Pharmaceuticals
25 years of pharmaceutical and biotech experience in strategic business development, clinical development and R&D management, both in Europe and the USA.
Secured a $200 million R&D budget and grew the core business from $700 million to 1 billion at Shire Pharmaceuticals.
Eight years of experience with Johnson and Johnson companies, including five years as clinical research director in, Switzerland, working on multiple projects in various therapeutic areas and stages of development, including EPO and one of the first therapeutic monoclonal antibodies.
Spent 10 years at Shire U.S. research and development organization and successfully conducted the development and NDA approval of Adderall XR, Fosrenol (Shire's first global NCE) and Equetro, as well as providing CMC, preclinical, and marketing medical support to all of Shire's U.S. products.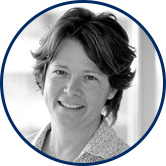 Sandra Einerhand
Global Head BTI Nutritionals
More than 20 years of experience in business-oriented research management, fundraising, and innovation in the area of nutritionals, medical foods and health.
Focused on early life nutrition and health, metabolic and gut health in Danone, Nutricia, Tate & Lyle Ingredients and Lipid Nutrition.
Developed several new nutritional products going from new product ideas, yielding several patents, to product commercialization and go-to market communication. 
Managed large-scale R&D programs including clinical and preclinical trials to substantiate gut or metabolic health benefits and to underpin the safety of food ingredients in the US, Europe and Asia.
Experience in open innovation, setting up several strategic alliances between small and medium size food ingredient companies and food multinationals, and secured fundraising from national and international organizations.
 
Specialized in prevention and treatment of gastrointestinal diseases during the first half of her career and published over 90 articles in peer-reviewed journals.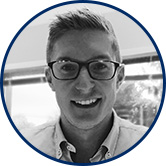 Adria Carbo
Director of Business Development
Experience in therapeutic development, fundraising, and capital management.
Broad experience in outreach activities with pharmaceutical companies, venture capital firms, and angel investors.
Extensive experience in business development and launching a Series A fundraising campaign.
Experience pitching at BIO, JP Morgan and other investment conferences.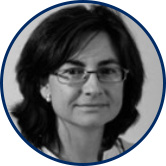 Raquel Hontecillas
Chief Scientific Officer
17 years of translational experience in the biotech industry focusing on infectious, immune-mediated, and metabolic diseases.
Identified and validated the role of the Lanthionine Synthetase C like 2 (LANCL2) pathway as a key therapeutic target for diabetes and inflammatory bowel disease.
Expanded Biotherapeutics Inc.'s product pipeline with other novel targets and therapeutics.
Published over 100 peer-reviewed papers, 5 patents and manages an R&D portfolio of $15 million.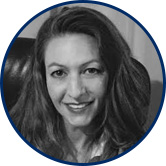 Janine Penman
Pharma Partnerships and Capital Acquisition
18 years of clinical and medical affairs experience spanning the full drug lifecycle, through all phases of clinical development into launch and commercialization.
Business Development experience spans asset evaluation and planning, competitive landscape assessment, investor relations and capital raising, and business expansion.
Managed R&D and Commercial budgets totaling over $250M for leading pharmaceutical companies including Novartis, Pfizer, Shire and AstraZeneca.
Global expertise leading cross-functional business units in over 30 markets world wide, including the Middle East, Asia Pacific, India, Eastern and Western Europe, and Russia.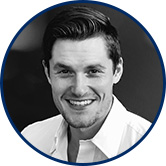 Noah Philipson
Operations Manager
Experience in managing cross-functional teams of scientists and coordinating efforts to ensure development of innovative therapeutics for human disease.
Extensive experience in expanding the business and regulatory infrastructure for fostering innovation.
Scientific Advisory Board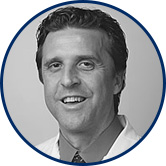 Dr. Fabio Cominelli, M.D. Ph.D
Human Clinical Trials
Dr. Cominelli is the Director of the UH Case Medical Center. He has over 20 years of experience with human clinical trials for new Inflammatory Bowel Disease (IBD) therapeutics. He advises BioTherapeutics on IBD clinical trial development.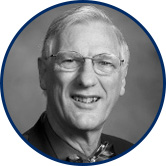 Dr. David Kingston, Ph.D.
Medicinal Chemistry
Dr. Kingston has over 22 years of experience in the chemistry field and he serves as a professor in the Chemistry Department at Virginia Tech. He holds a PhD in BioOrganic and Natural Products Chemistry and he has been involved in the improvement of the analogs of Taxol.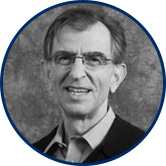 Dr. Richard Gandour, Ph.D.
Medicinal Chemistry
Dr. Gandour has over 35 years of experience in the medicinal chemistry field and he serves as a professor in the Chemistry Department at Virginia Tech. He holds a PhD in Organic Chemistry and has been involved in several drug development studies as a medicinal chemist. He served as Chemistry Department Head at Virginia Tech from 1993 to 1998.

Back to top