Services
Computational Services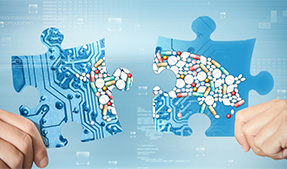 Developing a drug from the discovery phase to successful entry into the market can cost about $3 billion dollars on average. The process is extremely inefficient with a failure rate of about 70% due to efficacy or safety problems. At BTI we have built the infrastructure to combine informatics-driven, computational modeling and experimental approaches to advance translational medicine research and discovery.
Analyses of RNA-sequencing datasets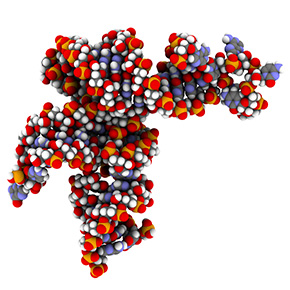 To identify genes that are differentially expressed between experimental contrasts, we possess an automated pipeline based off Illumina Hiseq sequencing of transcriptomes. The pipeline integrates short read alignment with interval calculations optimized for mammalian genomes, normalization, aggregation and statistical testing.
Our RNA sequencing pipeline offers analyses on:
Biomarker discovery
MicroRNA
Regulator Effects
Upstream and Downstream
Metabolomics
Toxicogenomics
Causal Networks
Network Inference and Regulators Pathway Analysis
Computational Modeling
Understanding the immune system's dynamics requires a coherent picture of the of a complex interplay between inflammatory and regulatory immune responses at the cellular and molecular level. Computational modeling can be used to synthesize, organize and integrate diverse types of data and theoretical frameworks to help advance or rule out drug candidates in the pipeline.
BTI has a track record on computational modeling and immunoinformatics, and this knowledge is used to guide and develop computational models for our partners and clients.
Our areas of computational modeling expertise a ranges from molecular to intracellular to tissue-level modeling. We have developed automated pipelines to:
Create large scale computational models of cellular immune responses
Create data-driven computational models from sequencing datasets
Create comprehensive computational models of intracellular events after drug treatment.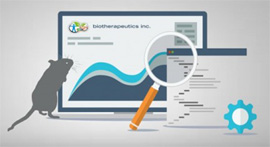 Our areas of expertise are:
CD4+ T cell differentiation
Immune responses to bacterial infections
Immune responses to Inflammatory Bowel Disease
Docking studies and molecular modeling
Contact us today to set up a session with our modeling experts and learn how computational modeling can help advance your products and research goals.
For additional information on NIMML at BTI's full range of computational modeling services, click here.
Back to top