Services
Preclinical Efficacy Services
Biotherapeutics Inc. offers a broad array of preclinical services in mouse, rats and pigs for product testing, mechanism of action validation studies, and hypothesis–driven and hypothesis-generating in vivo experimentation. All our preclinical animal models are set up in Institutional Animal Care and Use Committee (IACUC)-approved facilities. Animals are housed in a state-of-art facility that can accommodate large projects as well as both BL-1 and BL-2 experiments.
BTI offers pre-clinical efficacy animals models of the following diseases:
Inflammatory Bowel Disease (IBD)
Inflammatory bowel disease (IBD) is characterized by two major clinical manifestations: Crohn's disease (CD) and ulcerative colitis (UC). CD can affect any region of the gastrointestinal (GI) tract from mouth to anus. In contrast, UC causes acute colonic inflammation.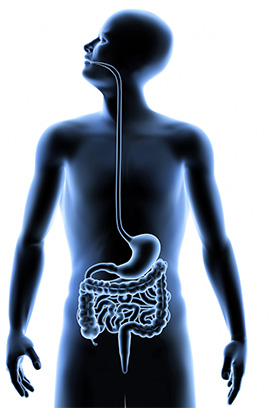 BTI offers expertise and services in mouse models of IBD, such as trinitrobenzene sulfonic acid (TNBS), dextran sodium sulfate (DSS)-induced colitis, pan-enteritis due to the deficiency of interleukin-10 (IL-10 KO) and CD4+ T cell-induced colitis in adoptive transfer models. Whereas TNBS and DSS-induced colitis represent the more acute and faster induction of colonic tissue damage, the IL-10 KO and the CD4+ T cell induced colitis represent chronic models of IBD. We have also developed a model of inflammation-driven colorectal cancer (CRC) following treatment of mice with azoxymethane and DSS.
BTI provides expertise and resources in these four preclinical models with more than 10 years of experience and results published in top gastroenterology journals.
BTI can provide data on:
Gut histological and immunohistochemical changes
Transcriptomic analyses (RNAseq, ChipSep, miRNA)
Preclinical efficacy, tolerability and weight loss
Cellular and molecular profiling
Type1 and Type 2 Diabetes
Type 1 Diabetes
Type 1 diabetes (T1D) is an immune-mediated disease that afflicts three million Americans. Each year, more than 15,000 children and 15,000 adults are diagnosed with T1D in the U.S. The rate of T1D incidence among children under age 14 is estimated to increase by 3% annually worldwide. T1D patients require insulin injections to stay alive, but they do not cure the disease or prevent its serious side effects.
BTI can provide expertise on two models of type 1 diabetes: the NOD and the STZ-induced model of type 1 diabetes. NOD mice, specially females, develop insulitis at around 3-4 weeks of age. This model dominates the literature as the autoimmune model of choice. Alternatively, diabetes can be also induced in mice by using streptozotocin (STZ), a compound that has a preferential toxicity towards pancreatic beta cells.
Type 2 Diabetes
About 28.3 million Americans have type 2 diabetes (T2D) and over 40.1% of middle-aged adults have pre-diabetes, a condition characterized by impaired glucose tolerance, systemic inflammation and insulin resistance. Current anti-diabetic medications are effective in improving insulin sensitivity, but their chronic administration has significant side effects such as cardiovascular complications, hepatotoxicity, weight gain, fluid retention, and bladder tumors.
BTI can provide expertise and experience in mouse models of type 2 diabetes: the db/db and the diet-induced obesity (DIO) models. Within 6 weeks of age, db/db mice developed significant obesity, fasting hyperglycemia, and hyperinsulinemia. On the other hand, the DIO model is induced by administering mice with a high-fat diet for certain amount of time. BTI has expertise in both models and a track record of publications published in top journals.
For both type 1 and type 2, BTI can provide data on:
Clinical Activity and disease progression• Histology and immunohistochemistry
Glucose and Insulin levels (FBG, FBI, GTT, ITT)
Therapeutic efficacy
Immunological assays and flow cytometry (also in abdominal and subcutaneous white adipose tissue)
Infectious Diseases: Respiratory Pathogens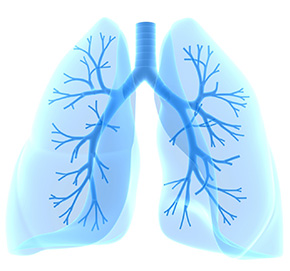 BTI has been working on Influenza models with several strains, being able to develop lung damage (i.e., epithelial necrosis, leucocyte infiltration), weight loss 10-20% and clinical disease. The virus strains we are using in mouse challenge studies include:
H1N1 strain A/Puerto Rico/8/34 (PR8)
H3N2 strain A/Udorn/72
H1N1 strain A/California/07/2009
BTI can provide data on:
Viral disease progression, weight loss
Vaccine and therapeutic efficacy
Viral titers
Histology and immunohistochemistry
Immunological assays and flow cytometry
LD50 studies
Infectious Diseases: Gastrointestinal Pathogens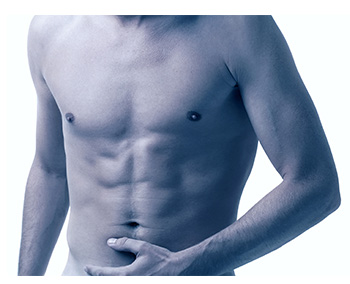 Yearly outbreaks of several pathotypes of E. coli, Salmonella, and other enteric pathogens incur medical costs, lost productivity and even premature death, with total expenses exceeding $6.9 billion per year. A closer comprehension of the mechanisms of action underlying immune responses to enteric pathogens will lead to the development of more efficacious vaccines and immunotherapeutics. Through the Modeling Immunity to Enteric Pathogens program, BTI has built capabilities in modeling gut enteric infections.
BTI can reproduce and validate the following infectious disease models:
Enteroaggregative Escherichia coli (EAEC)
Helicobacter pylori
European 26695 strain
African J99 strain
SS1 strain
Clostridium difficile• UVA13 strain
VPI 11186 strain
10463 strain
Back to top