BT-11 Crohn's Disease
Disruptive drug innovation for treating inflammation and diabetes
Investors BT11
Biotherapeutics Inc. has developed an expansible therapeutic pipeline to treat inflammation based on new chemical entities and a unique LANCL2-based mechanism of action. Our primary focus is on the Crohn's disease market, which totals $5B worldwide.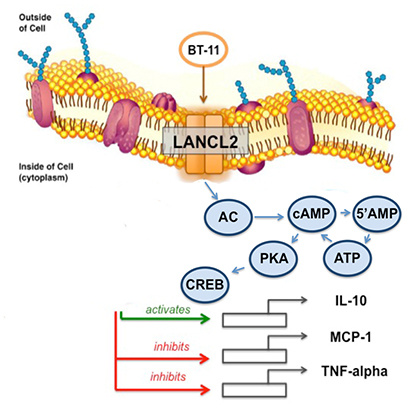 BT-11: A breakthrough solution for Crohn's disease Management
Our clinical lead for Crohn's Disease, BT-11, is successfully advancing towards IND submission. BTI Pharmaceuticals is seeking partners to help advance BT-11 along the regulatory pipeline towards commercialization.
Why BT-11 is different?
A novel, first-in-class, oral therapeutic for inflammation
BT-11 is a first-in-class, oral small molecule with very strong animal pharmacology and an excellent safety profile. The BTI Pharmaceuticals team has generated data on BT-11 using 10 animal, in vitro, and in silico models.
BT-11 has an excellent CMC profile and it is scalable, stable, and easy to produce, which translates to low production costs, particularly when compared to the high production costs of biological treatments for Crohn's Disease.
BTI Pharmaceuticals has generated a solid plan to move BT-11 to Phase IIa clinical trials and exit the product through licensing, partnership, or IPO.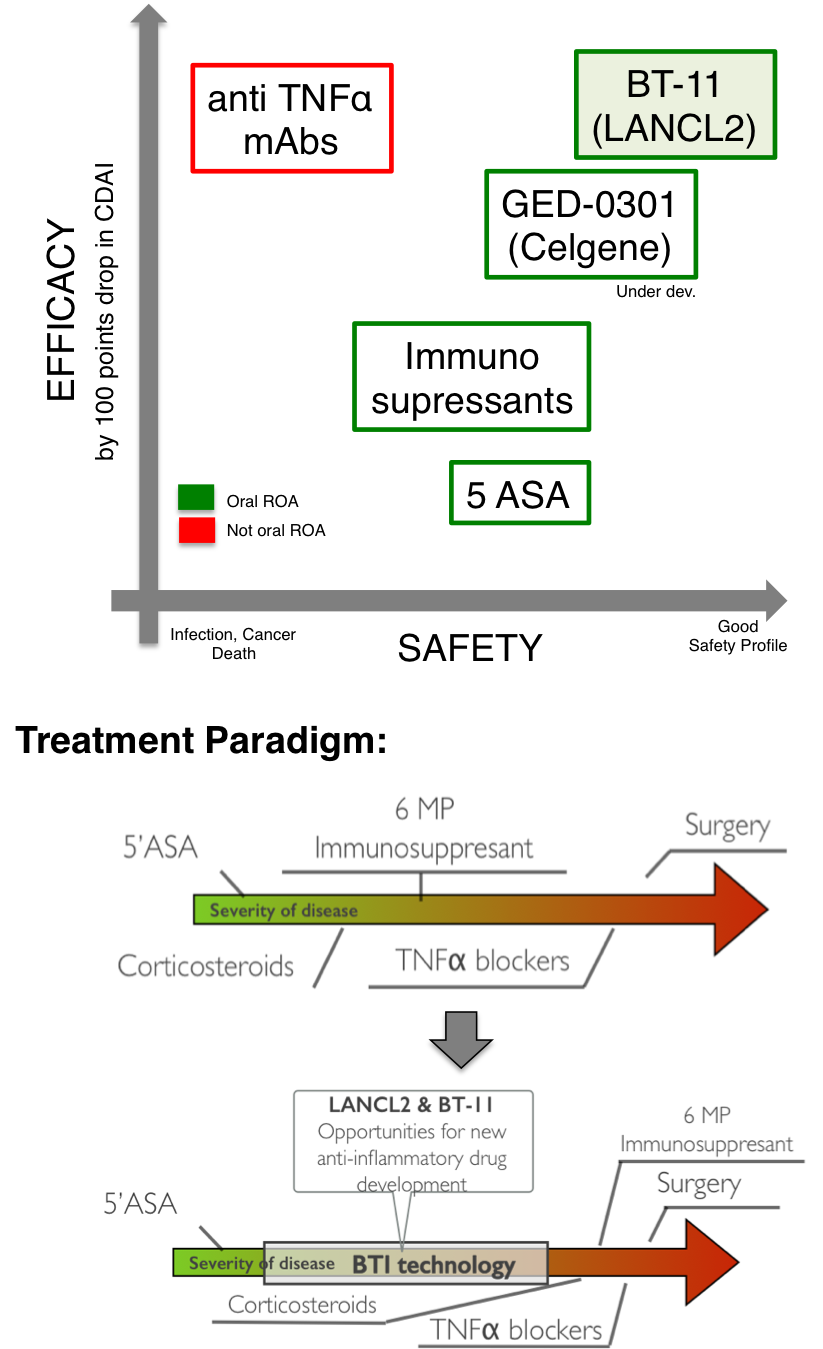 The opportunity ahead
Biotherapeutics Inc. is a preclinical company that will undergo several major inflection points in the next two years. The value of the company is expected to increase 30-fold. We are actively seeking investors for our Series A ($20M). We have developed a product development plan, which includes all studies needed to enable IND filing (CMC and GLP Toxicology) as well as clinical plans for Phase I (SAD, MAD) and Phase IIa.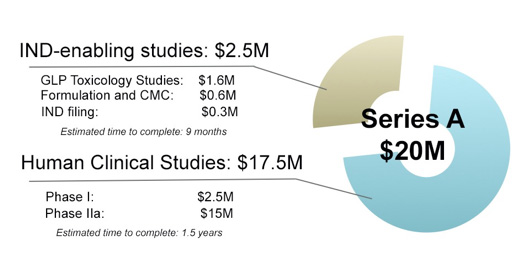 The exit strategy for BT-11
BTI Pharmaceuticals has generated human translational data and in silico human clinical trial data that demonstrates that BT-11 will undergo Phase I and Phase IIa successfully. BTI Informatics has worked closely with BTI Pharmaceuticals to validate value and de-risk the results of BT-11 in the human setting. BTI Pharmaceuticals envisions an exit strategy at the end of Phase IIa, based on the following comparable data: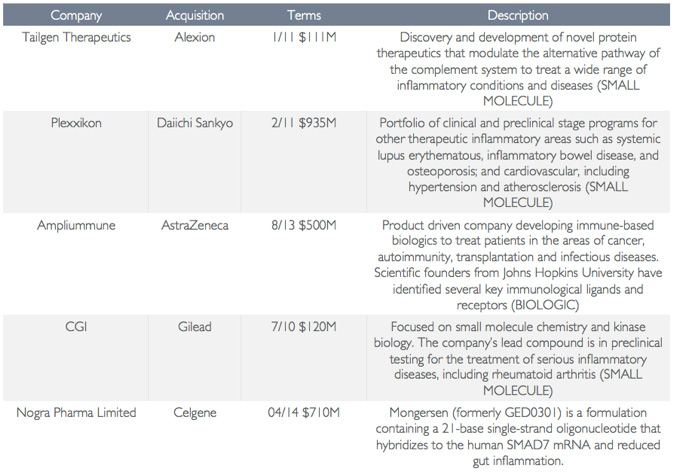 If you would like to know more about the opportunities in helping us advance BT-11 towards commercialization, please contact us. You can also download our executive summary here and our latest pitch deck here.
Back to top