ABA Glycemic Control
Safer and more effective nutritional products from nature's innovation
Investors ABA
BTI Nutritionals is currently developing Abscisic Acid (ABA) as an orally active ingredient to control blood sugar levels. This product would enter a rising market of $9B for foods and nutritionals and a market for diabetes that will reach $58B by 2018.
Why is ABA of interest to the market?
ABA is a plant hormone that binds to LANCL2 and has demonstrated to improve and maintain glycemic control in mice, rats and humans at very low doses. Of note, human diabetic patients have been found to have suboptimal levels of endogenous ABA in their system. Therefore, supplementing ABA would help to control glycemic levels.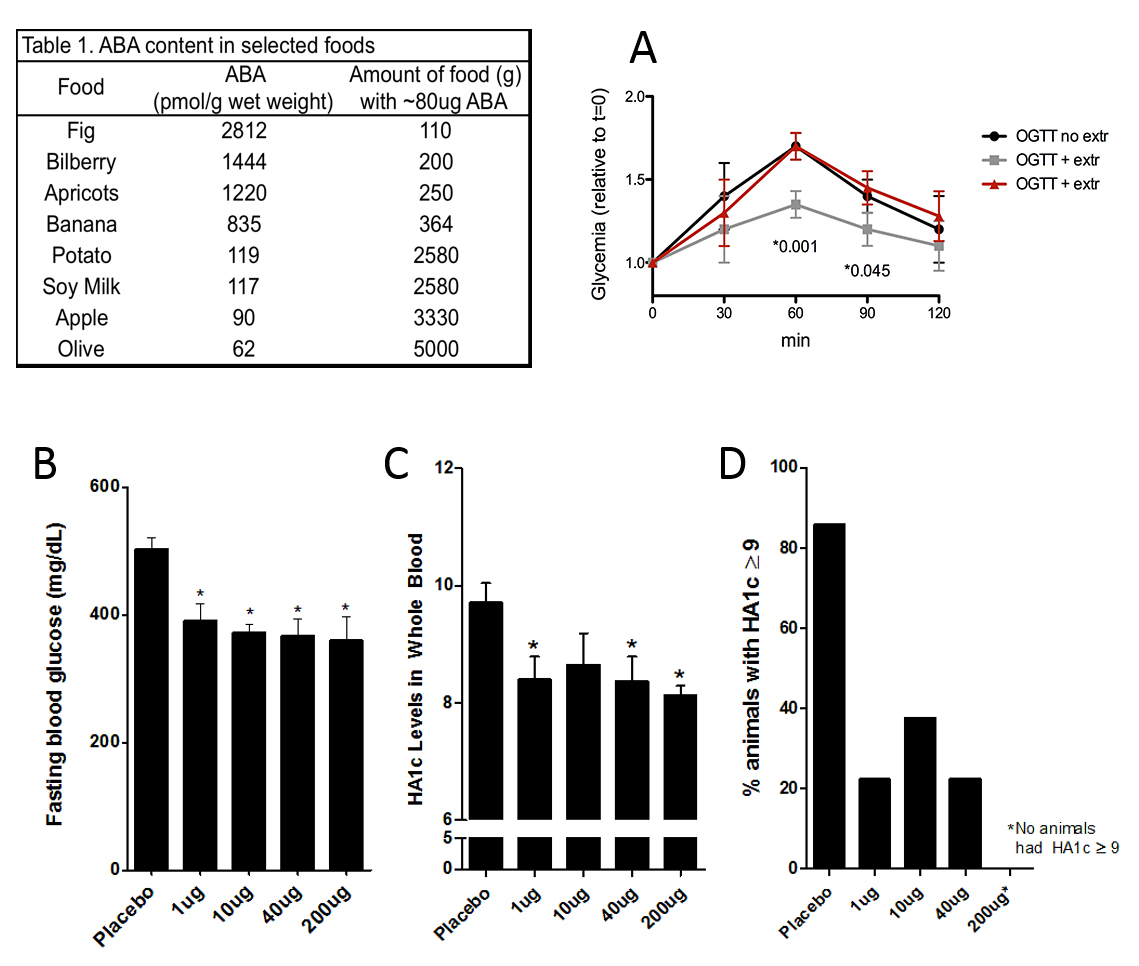 ABA's market potential includes the diabetes, metabolic syndrome and prediabetes market, where monitoring glucose levels is critical. BTI Nutritionals has a strong patent portfolio that covers the method of use of ABA for glycemic control.
Medications to treat these syndromes are costly, not always effective and often inconvenient because of needle injections. ABA supplementation offers a natural solution with scientifically proven safety and efficacy at low doses. BTI Nutritionals is planning on acquiring GRAS status for ABA by setting up an expert panel.
ABA can disrupt the market as an innovative GRAS food ingredient that covers an unmet clinical need for the nutritional management and glycemic control.
The opportunity ahead
The BTI Nutritionals team has set up a GRAS panel for ABA and designed a development plan to launch an ABA product (GlucaBridge) by spring 2017. BTI will complete safety studies, clinical testing and food grade scale up manufacturing of ABA in one year.
BTI Nutritionals is seeking a commercial partner or VC investment for the final stages of product development. Nutritional products from idea conception to product launch require a $5M investment. Given the advanced stage of ABA, BTI is raising $2M to launch an ABA product for glycemic control to the market by Q1 2017.
ABA supplements: a successful candidate to disrupt the market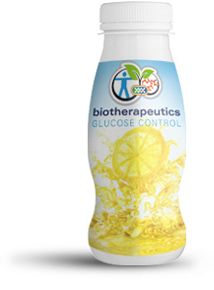 ABA will be marketed as a shake supplemented with ABA. The shake will also contain lemon peel and honey, two major sources of natural ABA.
The price of our product will be cheaper than current competitors products, such as Glucerna®. However the price could be increased based on value generation.
ABA will be marketed as a safe and efficacious product backed up with scientific data in animals and humans.
If you would like more information, please download our executive summary here and our pitch deck here.
Back to top