Pharmaceuticals
Disruptive drug innovation for treating inflammation and diabetes
LANCL2 Inflammation
Unique Pathway
BTI has identified Lanthionine Synthetase C-Like 2 (LANCL2) as a novel therapeutic target for inflammatory diseases and diabetes. Based on extensive preclinical studies, BTI has demonstrated a unique mechanism of action that exerts potent anti-inflammatory effects with an encouraging early safety profile.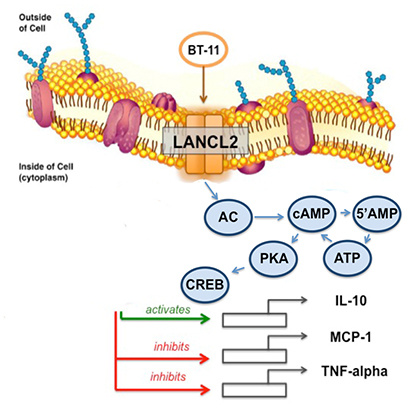 The activation of LANCL2 leads to a decrease of inflammation. BTI Pharmaceuticals has characterized the immune responses underlying the benefits of LANCL2 activation:

Increase in anti-inflammatory markers such as IL-10.
Decrease in pro-inflammatory markers, like TNFa, which is a current molecular target by marketed therapies such as anti-TNF biologics.

BTI Pharmaceuticals is developing first-in-class molecules that strongly bind to LANCL2 and have potent anti-inflammatory effects.
LANCL2: A technology that translates into the human setting
The BTI team has performed preliminary human translational studies in blood cells from Crohn's disease patients. Our results demonstrate that BTI's preclinical findings clearly translate to humans since BT-11, our LANCL2-binding small molecule for Crohn's disease, increases anti-inflammatory molecules, such as IL-10 and FOXP3, and decreased pro-inflammatory markers, such as MCP1, TNFa, and IFNa in human immune cells.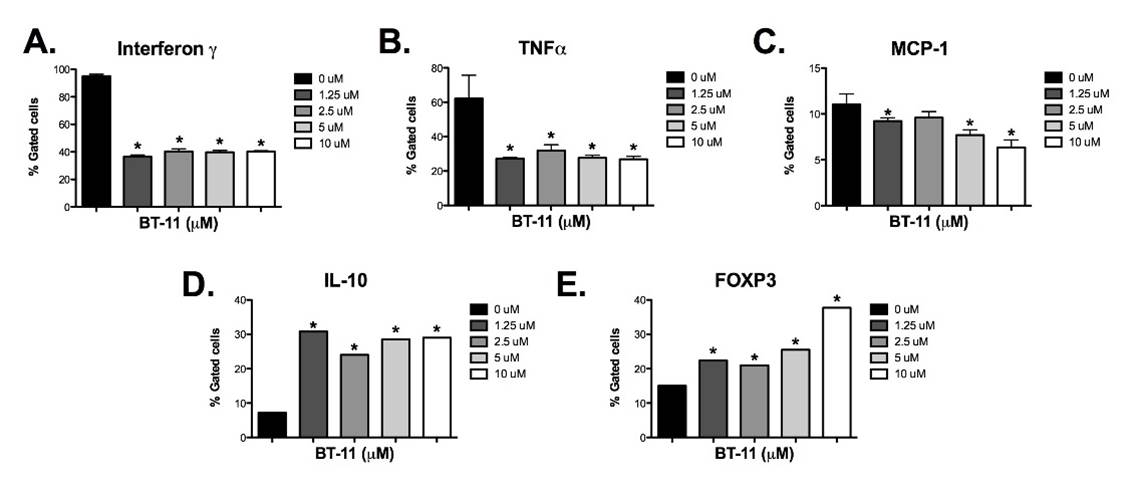 Back to top