BioTherapeutics Recruits Director of Translational Informatics and Scientific Director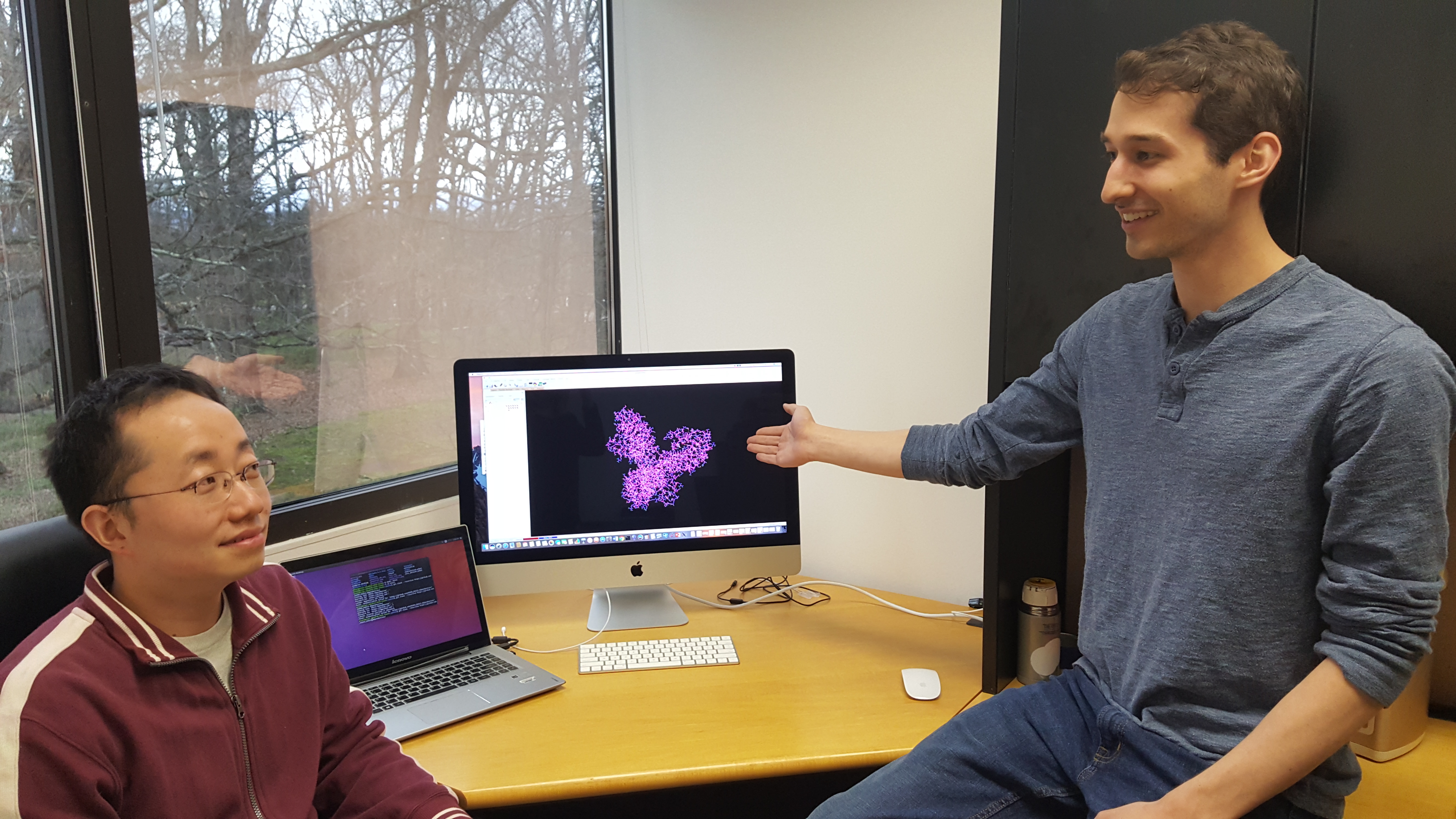 BLACKSBURG, VA — April 1, 2017 — BioTherapeutics, Inc. (BTI) announced today that Drs. Pinyi Lu and Andrew Leber have joined the company to lead efforts aimed at broadening BTI's therapeutic pipeline and advancing its first-in-class therapeutic asset for IBD toward an open investigational new drug (IND) within a year.
Dr. Lu comes with a wealth of industry experience, having spent over 10 years of research experience in drug discovery and development in multidisciplinary teams working in the interface of bioinformatics, computational modeling, preclinical and clinical research. He has also developed and applied novel advanced machine learning-based methods for in silico clinical trials to compare the therapeutic efficacy current treatments and INDs for Crohn's.
"I am excited to join BTI to lead the Informatics Division and advance the development of new precision medicine tools for the individual, personalized treatment of human disease." Says Dr. Lu. "By focusing on a unique iterative integration of large-scale clinical record mining, -omic analysis, hypothesis-based modeling and simulation, and machine-learning approaches, BTI has designed a unique comprehensive strategy to make tangible progress toward the personalized treatment of human disease."
Dr. Leber, another Virginia Tech alumnus, joins BTI as Scientific Director to continue the Company's recent successes in the gastrointestinal (GI) space with BT-11, their lead oral first-in-class therapeutic asset for inflammatory bowel disease (IBD).
"I am very excited to participate in the development of BTI's extensive therapeutic pipeline," says Dr. Leber. "I am familiar with the LANCL2 technology as a therapeutic target for IBD. Our safety studies in rats demonstrate a benign safety profile for BT-11 at doses that are 100 times higher than its effective dose. My first priority will be to complete the remaining IND-enabling studies in order to file an application for BT-11, BTI's lead asset for IBD by the first half of 2018.."
"Drs. Leber and Lu provide a wealth of experience and knowledge in drug development, modeling, and informatics," says Dr. Josep Bassaganya-Riera, BTI President and CEO. "They exemplify BTI's unwavering commitment to accelerating the path to cures."
Dr. Lu comes from Nanjing, China. He graduated from Virginia Tech in 2015 with a master degree in Computer Science and a doctoral degree in Computational Biology. His expertise is in applying computational biology and bioinformatics techniques to identify new drug targets, and develop safer, more effective therapeutics.
Dr. Leber is a graduate of Penn State University and Virginia Tech. He has degrees in Bioengineering and Genetics, Bioinformatics and Computational Biology. His expertise spans immunology, computational modeling, data analytics, infectious disease, drug development and metabolism with a focus on the integration of these disciplines.
About LANDOS – Accelerated Path to Cures
The LANDOS (for LANCL2 technology) program develops first-in-class oral therapeutics for inflammatory bowel disease (IBD), ulcerative colitis and Crohn's disease, by applying multifaceted approaches that synergistically combine the power of computational modeling with preclinical and clinical experimentation to accelerate the path to safer, more effective treatments for debilitating and widespread human diseases that afflict millions of people worldwide.
About BioTherapeutics, Inc.
BioTherapeutics, Inc., a clinical-stage biotech company that synergistically combines the power of advanced computational modeling with translational and clinical experimentation to accelerate the development of novel products for precision medicine and health. The company is headquartered in Blacksburg, VA. For more information, please visit www.biotherapeuticsinc.com or contact pio@biotherapeuticsinc.com.
Contacts
Josep Bassaganya-Riera
540.218.2262
jbassaganya@biotherapeuticsinc.com
For Media Requests:
Jennifer Collette
540.218.2262
Related Press Releases:
TEDx: https://biotherapeuticsinc.com/index.php/news/detail/tedx-virginia-tech-accelerated-path-to-cures
Toxicology studies: https://biotherapeuticsinc.com/index.php/news/detail/toxicology-experiments-demonstrate-that-bt-11-has-a-benign-safety-profile
DDW: https://biotherapeuticsinc.com/index.php/news/detail/biotherapeutics-presents-at-ddw-2016
Precision Medicine: https://biotherapeuticsinc.com/index.php/news/detail/precision-medicine-and-health-at-biotherapeutics
Back to top