Nutritionals
Safer and more effective nutritional products from nature's innovation
Abscisic Acid (ABA)
Why ABA?
The naturally occurring Abscisic Acid (ABA) maintains healthy blood sugar levels.
What is ABA?
ABA is a hormone originally identified in plants that is naturally produced in humans and found in regular foods/diets. ABA regulates inflammation and blood glucose levels.
ABA Discoveries
ABA promotes glucose normalization in mouse models of disease.
Dietary ABA improves insulin sensitivity and reduces inflammation in white adipose tissue.
High glucose levels activate endogenous ABA production from pancreatic beta cells which stimulates glucose consumption by adipocytes and myoblasts
A single dose of ABA (extract) at approximately 1 ug/kg body weight lowered glycemia during a glucose tolerance test (GTT) study in human subjects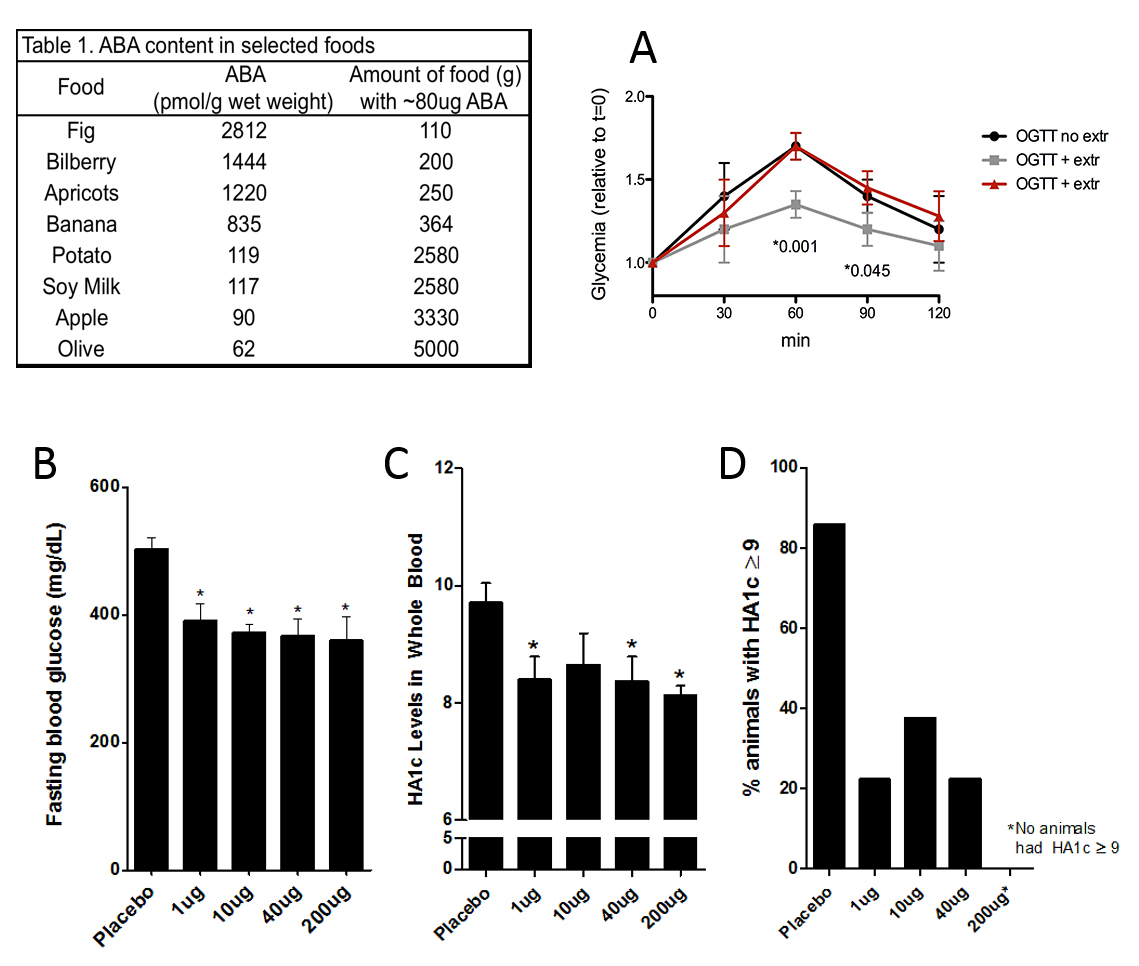 ABA Levels in Common Foods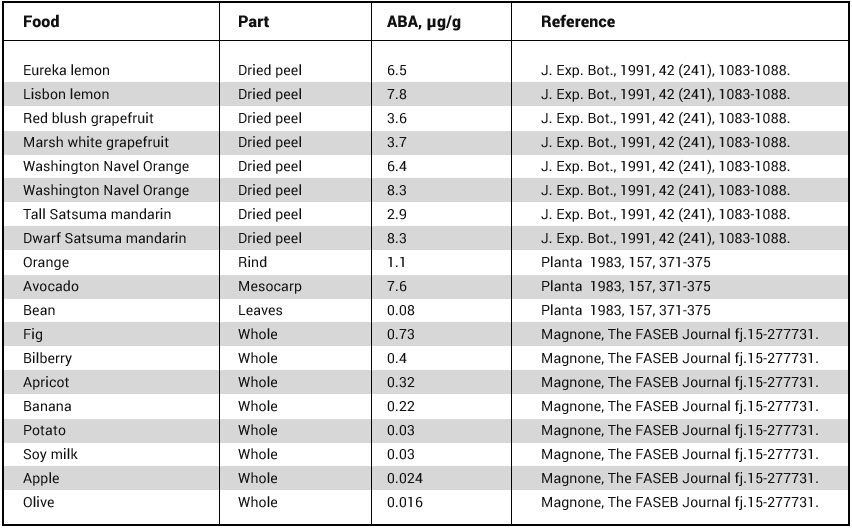 Innovative Pathway - LANCL2
ABA binds to lanthionine synthetase C-like 2 (LANCL2) and signals through Akt/mTORC2.
Exerts anti-diabetic actions by up-regulating glucose transporter Glut4.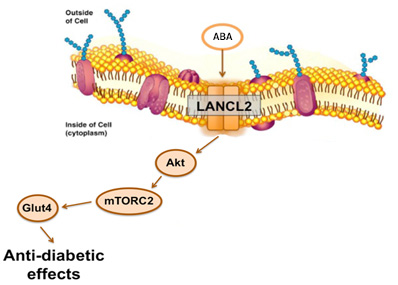 Significance
ABA regulates glycemia
ABA is uniquely positioned as an active food ingredient for glycemic control.
ABA is natural
ABA is safe for human consumption, found in regular diets, and has no known side effects.
ABA is effective
Supplementation of ABA has improved/maintained glycemic control in mice, rats and humans at a low dose.
Back to top