BioTherapeutics Partners with Euromed to Launch an Abscisic Acid Nutritional Ingredient to Market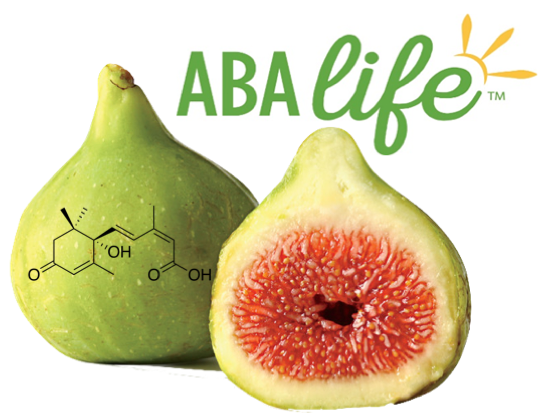 BLACKSBURG, VA- September 25, 2017 — BioTherapeutics (BTI) is partnering with Euromed, a leading manufacturer of botanical extracts to develop an abscisic acid (ABA) nutritional ingredient. As a part of this deal, BTI has granted an exclusive license to Euromed for patented technology for absiscic acid (ABA). The companies have announced the deal during the SupplySide West 2017 meeting in Las Vegas, NV?
The patents 7,741,1367 and 8,367,727 licensed by Euromed are entitled: "Method of using abscisic acid to treat diseases and disorders" (Inventors: Josep Bassaganya-Riera, Raquel Hontecillas and Amir Guri). The invention relates to biologically active compounds (ABA) that treat and prevent insulin resistance and impaired glucose tolerance. The patents provide protection for structure-function claims related to ABA and maintenance of healthy blood sugar levels and similar statements.
By partnering with BioTherapeutics, "Euromed continues to seek ingredient innovation that will address broad-based health concerns for consumers globally," commented Javier Roig CEO of Euromed "ABA Life™, our tradename for this ingredient can provide a safe and effective dietary supplement to aid in correcting impaired carbohydrate metabolism."
The average American consumes 19.5 teaspoons of sugar every day. That quantity adds up to 66 pounds of added sugar consumed per person every year. Sugar increases the level of glucose in the blood and causes the pancreas to release insulin. Higher insulin lead to more storage of dietary calories as fat. ABA Life assists insulin release and lowers blood glucose.
"We are looking forward to partner with Euromed to accelerate the development of new ABA-containing nutritional products for glycemic control," said Josep Bassaganya-Riera, President and CEO of BioTherapeutics. "We anticipate that the first product containing ABAlife™ will be a functional health water to be launched in the U.S. market under the Pervida® brand. The Pervida brand is currently commercializing Pervida Immune for gut and immune health, and in 2018 it will launch Pervida Control, the first ABA-containing beverage for glucose homeostasis."
According to Centers For Disease Control, another 86 million adults – more than one in three U.S. adults – have prediabetes, where their blood sugar levels are higher than normal but not high enough to be classified as type 2 diabetes.
Without weight loss and moderate physical activity, 15 to 30 percent of people with prediabetes will develop type 2 diabetes within five years.
According to the latest U.S. dietary survey, about 92% of the population might have a deficient intake of ABA due to their deficient intake of fruits and vegetables that is under the recommended 4.5 servings per day. High glucose concentrations cause the ?-pancreatic cells to release ABA which in turn simulates insulin release, suggesting a beneficial effect of ABA in glycemic control. ABA consumed as a dietary supplement will be an aid in improving glucose tolerance in healthy individuals and those seeking health enhancement.

ABA Life is a proprietary all-natural line of botanical extracts that contain abscisic acid. The first product to be introduced is an extract from fig fruit, Ficus carica L. Figs, a long-standing foodstuff of Mediterranean populations grow naturally throughout Spain and have one of the highest concentrations of abscisic acid found in nature. About 92% of Americans do not consume adequate fruits and vegetables and may be deficient in ABA. ABA Life delivers the scientifically proven health benefits of ABA while avoiding additional calories associated with eating figs.

Euromed located in Barcelona, Spain produces standardized botanical extracts and natural active substances for use in the dietary supplement, pharmaceutical, and cosmetics industries. By extracting the necessary phytochemicals, the company can guarantee that each batch of its extracts meets the same profile documented in clinical studies to be safe and effective. The company was established by Madaus GmbH and is now owned by The Riverside Company, with its US office located in Bridgeville, Pennsylvania.
BioTherapeutics, Inc., a clinical-stage biotech company that synergistically combines the power of advanced computational modeling with translational and clinical experimentation to accelerate the development of novel products for precision medicine and health. The company is headquartered in Blacksburg, VA. For more information, please visit www.biotherapeuticsinc.com or contact pio@biotherapeuticsinc.com.
Josep Bassaganya-Riera
Contacts
540.218.2262
jbassaganya@biotherapeuticsinc.com
For Media Requests:
Jennifer Collette
540.218.2262
For additional information about BioTherapeutics patents, please email Jennifer Collette at pio@biotherapeuticinc.com and visit www.biotherapeuticsinc.com.
For additional information about Pervida, please email info@pervida.net and visit www.pervida.net.
For additional information about Euromed's extracts email guy@euromedusa.com and visit http://www.euromed.es.
Related press releases:
Frontiers in Nutrition ABA paper
Medical foods for glycemic control
Back to top