BioTherapeutics is Developing Abscisic Acid as a Nutraceutical for Glycemic Control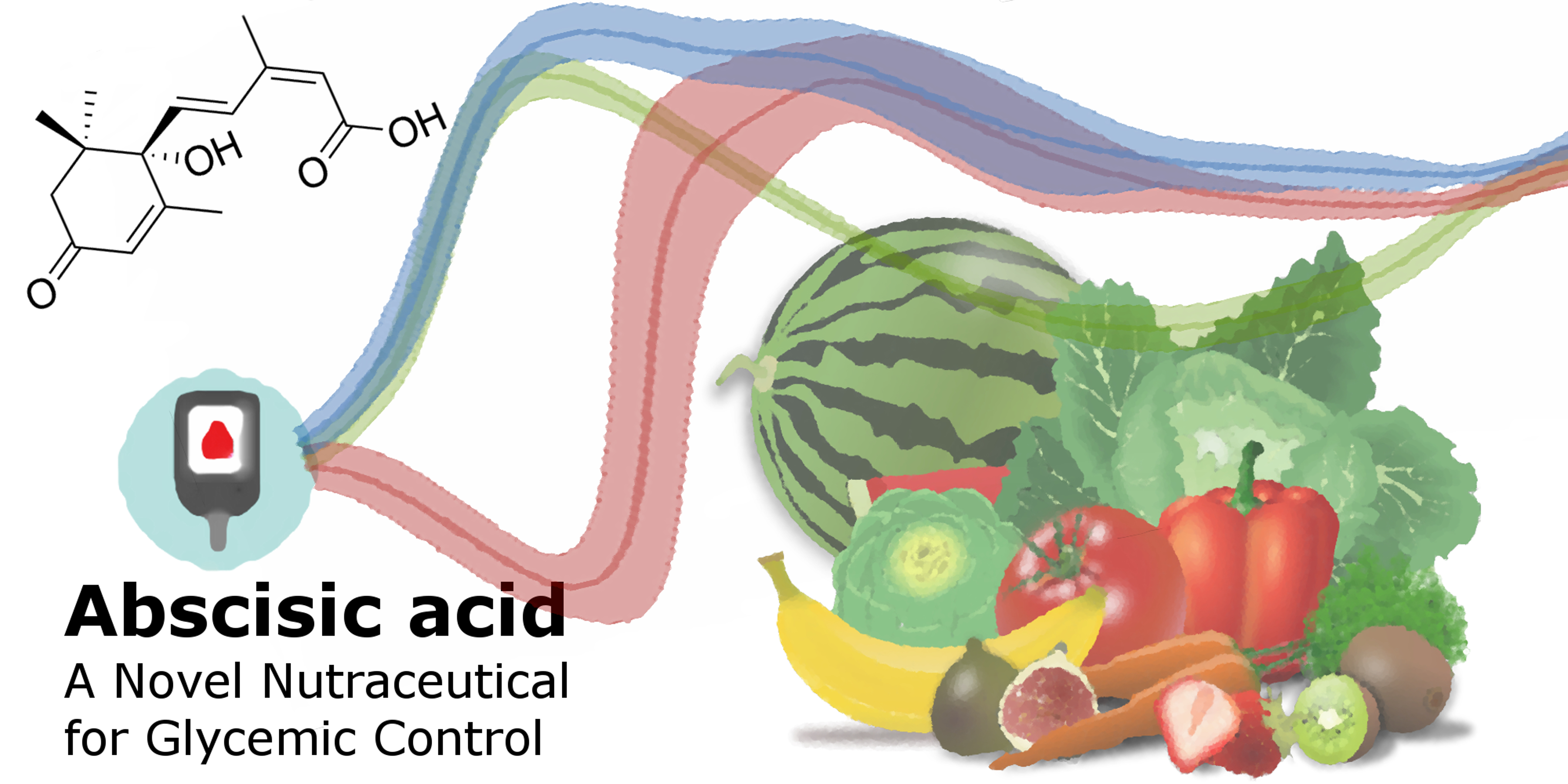 BLACKSBURG, VA —June 15, 2017— BioTherapeutics, Inc. (BTI) reported the beneficial effects of abscisic acid (ABA) on glycemic control and inflammation in a seminal article published in Frontiers in Nutrition. The article provides an updated overview of the scientifically proven health benefits of ABA.

ABA is naturally present in moderately high concentrations in fig and citrus fruits in addition to lower levels in many common vegetables. ABA reduces fasting blood glucose and improves the response to glucose loads at one microgram per kilogram oral doses in mice, rats and humans.
Together with efforts from the University of Genoa, BTI has led the investigation into how ABA can induce metabolic and signaling changes that improve glucose and insulin tolerance. ABA is the natural ligand of lanthionine synthetase C-like 2 (LANCL2), a receptor capable of inducing metabolic and immunological changes.
With ABA supplementation, GLP-1 levels in the blood rise stimulating the release of insulin from the pancreas. ABA also exerts anti-inflammatory responses within adipose tissue contributing to a multi-faceted effect unique amongst nutritionals. Interestingly, the natural increase in plasma ABA levels that occurs in healthy individuals after glucose intake is impaired in patients with type 2 diabetes and in women with gestational diabetes.
"With an estimated 92% of the US adult population deficient in fruit and vegetable intake and nearly 30 million Americans with type 2 diabetes, the need for and potential utility of ABA supplementation in the diet is high," said Josep Bassaganya-Riera, President and CEO of BTI. "Additional clinical testing is needed to determine whether addressing the widespread deficiency of ABA in Western diets can improve glucose control in millions of people afflicted by prediabetes, diabetes and metabolic syndrome worldwide."
About BioTherapeutics, Inc.
BioTherapeutics, Inc., a clinical-stage biotech company that synergistically combines the power of advanced computational modeling with translational and clinical experimentation to accelerate the development of novel products for precision medicine and health. The company is headquartered in Blacksburg, VA. For more information, please visit www.biotherapeuticsinc.com or contact pio@biotherapeuticsinc.com.
Contacts
Josep Bassaganya-Riera
540.218.2262
jbassaganya@biotherapeuticsinc.com
For Media Requests:
Jennifer Collette
540.218.2262
Related press releases:
Medical foods for glycemic control
Back to top